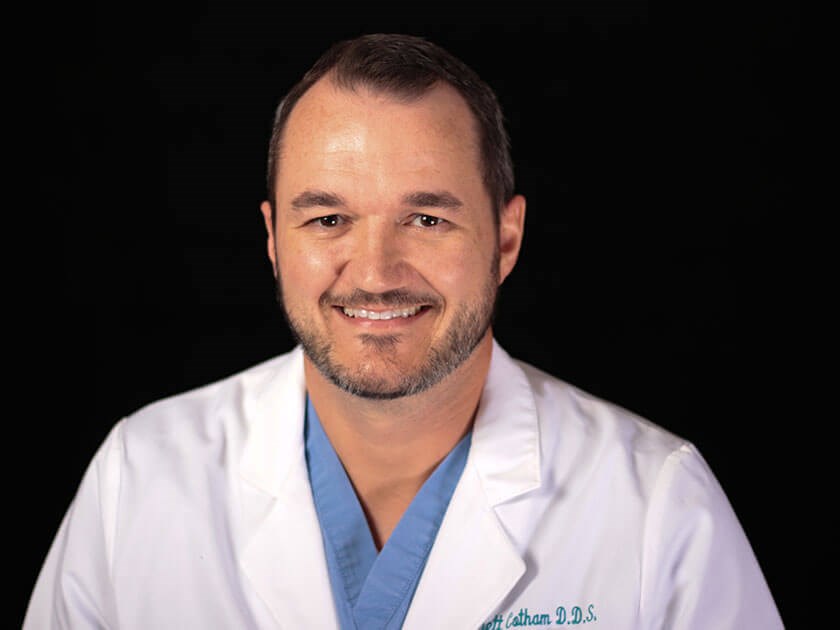 Dr. Brett Cotham is an experienced dentist in Joplin, MO who specializes in aesthetic and reconstructive dental procedures. As the owner and head practitioner of the Cotham Dental Group, he can regularly be found working closely with patients at 32nd Street Dental. After earning his doctorate degree in dental surgery, Dr. Cotham spent several years practicing before founding his own family of dental offices. He has been complimented by patients for his passion and dedication to achieving the best possible results with each procedure. He has held a strong personal interest in the field of dental surgery since early in his education and continues to educate himself on topics in the field. For Dr. Cotham, the challenge of working through the technical aspects of dental surgery to create beautiful smiles has always drawn out his creative passion. In his spare time, he is an avid golfer, as well as a dedicated traveler.
As a skilled dental practitioner, Dr. Cotham is highly knowledgeable in all aspects of dentistry. Some of his most popular treatments include implant placement and restoration, dental crowns with full-mouth rehabilitation, and customized smile designs. While he focuses primarily on cosmetic and restorative dental procedures, he is also familiar with a full range of general treatment options, such as oral hygiene counseling, dental cleaning, and even the challenges of tooth replacement.
Dr. Brett Cotham completed his undergraduate studies in biology and chemistry at the University of Missouri, Columbia, and earned a Bachelor of Science degree. He then followed this achievement by pursuing a graduate degree at the University of Missouri, Kansas City. He earned a doctorate degree in dental surgery and graduated with honors in 2012 as a member of the Oral Surgery Honors Program.
professional associations
Dr. Cotham is associated with the following organizations:
American Dental Association
American Academy of Cosmetic Dentistry
Missouri Dental Association
Arkansas Dental Association
Related Posts