Overview of Tooth Extractions & Wisdom Teeth Removal
Led by Dr. Brett Cotham, our team of experienced dentists makes every effort to rescue and preserve your natural teeth, there are cases where a tooth or teeth may need to be extracted. A simple extraction removes a tooth that is visible above the gumline. This is generally used for a tooth that is damaged or decayed beyond repair. A surgical extraction removes a tooth that has severe damage. Surgical extractions are most commonly done to remove the wisdom teeth, impacted teeth or teeth that require a more significant surgical approach. Regardless of the reason for needing a tooth extraction at 32nd Street Dental, our team will treat you with the best care. Our Joplin, MO office offers different sedation techniques, like nitrous oxide, which means you can remain comfortable during your procedure. Contact our team to find out more or to schedule an examination to enhance your oral health.
Reviews
"I had a wonderful experience. After not having been to a dentist in close to 7 or 8 years, I was a little worried about how my teeth would be. Everyone was wonderful and so nice. I got great tips to add to my dental hygiene routine and am looking forward to going back in 6 months!"
- D.L. /
Google /
Feb 28, 2020
"Absolutely the best!!!! If your looking for a Dentist here in town, please look no further. They are highly professional, caring, knowledgeable and enjoyable to be around. They know how to calm your fears, and anxiety. I've been going to 32nd St Dental for the last few years now and have always been taken care of.Drs Cotham, Lewis, and staff are very highly recommended......and sometimes you get a treat!!!"
- S.A. /
Google /
Nov 30, 2019
"My insurance changed, which meant I had to switch my dentist.. turned out to be a blessing in disguise!! Dr. Cotham and his team are wonderful! My husband, who hates going to the dentist, came home and told me what a positive experience he had while there!Quite recently, he fixed a chip section I had in my tooth.. I was so nervous you would be able to tell, but you can't!! I am so incredible happy with my smile!"
- M.M. /
Google /
Oct 30, 2019
"Dr. Cotham and team are friendly and provide a high quality of care. My experience with an implant was pleasant and easy. My entire family uses 32nd Street Dental and have had only positive experiences. I would recommend Dr. Cotham and his team to all!"
- K.A. /
Google /
Oct 26, 2019
"I First started going to 32nd Street Dental about 5 years ago when I had an emergency tooth ache and my regular dentist couldn't see me. Realizing it was an emergency and I was in severe pain 32nd Street Dental made room for me and got me taken care of that day. Since then I've been a loyal patient. My most recent visit wasn't an emergency but a spur of the moment unplanned visit for a chipped tooth. Again they got me in and fixed up in no time. I'd have to say Dr. Cotham was just as excited as I was of the final product. It's great to go somewhere that the Dr. and staff are friendly, professional, and caring. I'm a patient for life and will recommend them to everyone!! Thanks again 32nd Street Dental."
- R.R. /
Google /
Oct 26, 2019
Previous
Next
Best Candidates for Tooth Extractions & Wisdom Teeth Removal
If your tooth has been broken or damaged from decay, our dentists will make every effort to repair it with bonding, a filling, or a crown. However, a tooth may be too damaged and will need to be extracted to prevent the infection from spreading — and to save the health of the remaining teeth. You might also need a simple or surgical extraction to remove teeth that don't fit in your mouth. This includes your third molars, commonly known as wisdom teeth, that develop around the ages of 17 – 21. In older children, baby teeth that have not fallen out naturally may need to be pulled so they don't block the permanent teeth. If you are getting braces or considering Invisalign, you may need a simple extraction to make room for other teeth as they move into their proper position.
What To Expect from Tooth Extractions & Wisdom Teeth Removal
Extractions are performed in our office with local anesthesia to numb the area around the tooth being worked on. Other types of sedation could be used, depending on the extent of the procedure and to help keep you relaxed if you have any dental anxieties. When you are ready, one of our seasoned dentists will begin the procedure. In a simple extraction, they will loosen the tooth with a special device known as an elevator before removing the tooth. A surgical extraction involves making incisions in your gums to reach the tooth. If needed, the tooth could be broken into smaller pieces so it can be removed. Once the tooth is removed, the incision in your gums will be sutured. Our dentist may prescribe antibiotics that need to be taken before and after the operation — in case you have a current infection, if your immune system is weak, if the procedure is lengthy, or if you have other specific medical conditions.
Recovery from Tooth Extractions & Wisdom Teeth Removal
Depending on the sedation used during your extraction, you may need to have a friend or family member drive you home. While your mouth heals, you should avoid spitting, smoking, and using straws. Your recovery process will depend on the method of your tooth extraction, but most patients want to eat soft, cool food for the first few days after the extraction. Our team will talk to you about what to expect during your recovery and ways to take care of your mouth. Your mouth will be swollen after the extraction so our dentists recommend cold compresses and over-the-counter pain medication. In some cases, we may write you a prescription for pain medication and antibiotics. Our team will provide detailed instructions verbally and written to help with care of the surgical site. Along with any suggested follow-up visits, you should continue to schedule appointments at 32nd Street Dental for dental cleanings and exams so our team can monitor your health after an extraction.
Insurance for Tooth Extractions & Wisdom Teeth Removal
Tooth extraction is usually covered by dental insurance, but your sedation method may or may not be fully covered. Before your procedure, we will contact your insurance carrier to find out your specific coverage and estimate your personal costs. If you don't have dental insurance, our experienced team can talk to you about the many payment methods we accept along with information on medical financing.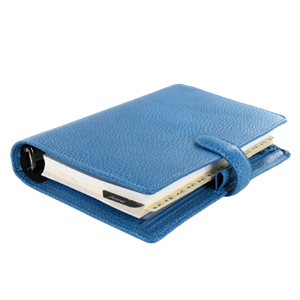 Simple and Surgical Extraction
When you have a tooth that is damaged or if your mouth doesn't have room for a new tooth, a dental extraction at 32nd Street Dental can assist in improving your oral health. Schedule an appointment with one of our expert dentists at our office in Joplin, MO to learn more about simple and surgical tooth extractions. If you have dental anxieties or fears, ask about sedation choices to help keep you calm and relaxed during your procedure.
Related Procedures