Overview of Dental Implants
If you are looking for a long-lasting restoration to replace a missing tooth or teeth, one of our talented dentists will be happy to offer dental implants for patients in Joplin, MO. Dental implants are metal posts surgically placed in your gums and jawbone to replace the missing tooth root. One or more posts can be attached to a denture, crown, bridge, or a hybrid appliance for a natural-looking restoration that can be used just like your real teeth. When you want to fix a gap from a missing tooth or teeth, schedule a consultation to hear more about dental implants at 32nd Street Dental. You may enjoy dental implants if you want to avoid food restrictions or removable dentures. Talk to our team, led by Dr. Brett Cotham, about your needs and decide if implants are a good choice for you.
Reviews
"I had a wonderful experience. After not having been to a dentist in close to 7 or 8 years, I was a little worried about how my teeth would be. Everyone was wonderful and so nice. I got great tips to add to my dental hygiene routine and am looking forward to going back in 6 months!"
- D.L. /
Google /
Feb 28, 2020
"Absolutely the best!!!! If your looking for a Dentist here in town, please look no further. They are highly professional, caring, knowledgeable and enjoyable to be around. They know how to calm your fears, and anxiety. I've been going to 32nd St Dental for the last few years now and have always been taken care of.Drs Cotham, Lewis, and staff are very highly recommended......and sometimes you get a treat!!!"
- S.A. /
Google /
Nov 30, 2019
"My insurance changed, which meant I had to switch my dentist.. turned out to be a blessing in disguise!! Dr. Cotham and his team are wonderful! My husband, who hates going to the dentist, came home and told me what a positive experience he had while there!Quite recently, he fixed a chip section I had in my tooth.. I was so nervous you would be able to tell, but you can't!! I am so incredible happy with my smile!"
- M.M. /
Google /
Oct 30, 2019
"Dr. Cotham and team are friendly and provide a high quality of care. My experience with an implant was pleasant and easy. My entire family uses 32nd Street Dental and have had only positive experiences. I would recommend Dr. Cotham and his team to all!"
- K.A. /
Google /
Oct 26, 2019
"I First started going to 32nd Street Dental about 5 years ago when I had an emergency tooth ache and my regular dentist couldn't see me. Realizing it was an emergency and I was in severe pain 32nd Street Dental made room for me and got me taken care of that day. Since then I've been a loyal patient. My most recent visit wasn't an emergency but a spur of the moment unplanned visit for a chipped tooth. Again they got me in and fixed up in no time. I'd have to say Dr. Cotham was just as excited as I was of the final product. It's great to go somewhere that the Dr. and staff are friendly, professional, and caring. I'm a patient for life and will recommend them to everyone!! Thanks again 32nd Street Dental."
- R.R. /
Google /
Oct 26, 2019
Previous
Next
Best Candidates for Dental Implants
Implant dentistry can replace a single missing tooth or several teeth by connecting it to an implant-supported bridge, crown, or denture. You may want an implant if you have a dental restoration but are bothered by the look, comfort, or if there's extra care needed. Implant-supported restorations can be cared for just like your regular teeth with normal brushing and flossing. In your dental implant consultation, our team will assess the health of your gums and jawbone to decide if you are a good candidate for implant dentistry. If needed, a gum or bone graft may be completed before the implant is placed to strengthen the implant's foundation. Dental implant surgery is not a good choice if you are pregnant, use tobacco products, or are being treated for another condition, including gingivitis.
What To Expect from Dental Implants
Before the dental implant is placed, you may need to have damaged teeth extracted, plus a gum or bone graft. As soon as your mouth is ready for the implant to be placed, the treatment area will be numbed with local anesthesia. Sedation methods can be included to keep you comfortable during the process. Our team employs the use of cone beam computed tomography and guided surgery to ensure the implant is placed in the accurate place. These two advanced techniques provide optimal results when utilized together. One of our expert dentists will create an incision in your gums and then insert the titanium post in your jawbone. The incision will be sutured closed with part of the implant visible above the gumline. This process will continue if multiple posts are needed. As the implant integrates with the jawbone and gums over the next several months, a temporary crown or cover will be used to cover and protect the implants. Once our team has decided the dental implant is healed and integrated with your bone and gums, the custom restoration (denture, crown, bridge, or hybrid) will be attached to the post and adjusted for a proper fit.
Recovery for Dental Implants
You may notice some temporary swelling in your gums and face, as well as bruising, discomfort, and some minor bleeding following your dental implant surgery. One of our expert dentists will tell you what's to be expected and when to contact our office. They may also write a prescription for pain medication and antibiotics. As soon as your implants have healed and your customized restoration has been attached, you should maintain a good home oral care routine, like flossing, brushing, and mouthwash. You should attend annual dental exams and bi-annual cleanings at 32nd Street Dental so our team can track the health of your implants and restorations. We will decide if your implants or restorations need to be repaired or replaced.
Dental Implant Insurance Coverage
Depending on your dental insurance and exact coverage, a portion of the cost of your implant surgery and restoration may be covered. Our office will contact your insurance company to determine your policy and calculate your out-of-pocket costs. In your consultative appointment with our team, we will help estimate your costs and talk to you about payment methods, including medical financing.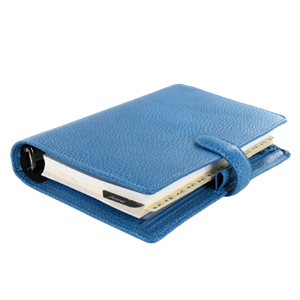 Implant dentistry can be a wonderful choice if you would like a natural-looking replacement for a missing tooth that's easy to clean and lasts for years. One of our seasoned dentists can help you understand the entire procedure, including surgery to implant the posts and your custom restoration options. If you would like to learn more about implant dentistry, make an appointment at 32nd Street Dental.
Related Procedures
Related Posts